Steven Meister
Retired Founder & Principal Architect
of BDR-COMPLY
Steven brings extensive knowledge of HIPAA and Cures Act regulations, FHIR's internal structure and emerging technologies.
Ty Miller
Founder and CEO
Ty's comprehensive Cures Act and FHIR knowledge gives him the ability to manage consulting engagements and assure proper placement of staff.
Jim McAvey
Vice President of Sales
Jim has extensive expertise with new business development, direct marketing, direct sales management, CRM, and partnership marketing.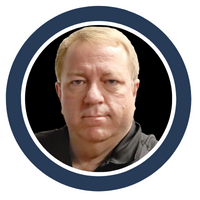 John Horn, PhD
Enterprise Architect & Vice President
of Development
John is adept at leading complex initiatives for large organizations and skilled at mobilizing resources to enable business success.
Bob Dominko
Associate

Bob has a multi-decade background in successful delivery of  Business and Information Systems solutions. Strong data oriented experience in Healthcare, Insurance, Government and many other industries.
Ian Jantz, PhD
Data Scientist
Ian brings an ability to provide in depth analysis and manipulation of data to extract information that allows undiscovered patterns and meaning to emerge.
Lorena Roque, M.A.
Research Analyst
Lorena has an extensive background in recognizing and isolating patterns
hidden in raw data that drive management decisions.
Office
2118 Plum Grove Road, Suite 271
Rolling Meadows IL 60008